BPA Free Silicone Donut Mold 6 Cavities For Making Delicious Ring Donut
Donut molds or donut pans are a tool usually used to make delicious donuts.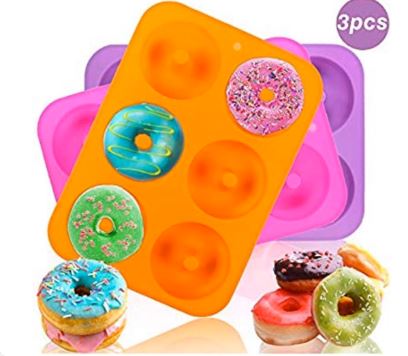 It may be made of metal or heat resistant silicone or other safe materials. And the silicone donut mold & metal donut pan are two most common donut mold.As we all know, metal cake baking molds(including donut mold) are the one have long history of application. Contrast with metal baking mold, silicone mold is the new kid on the baking block. Though silicone mold come in market for a short time, it still earn some proponents because of some advantages.First of all, silicone is a kind of material soft & flexible. The flexible features of silicone donut mold makes it easy to release donut cake.Besides, silicone donut mold is BPA free and heat resistant. No toxic substance will release in low temperature environment as well as high temperature's. So it can be put in freezer and microwave or oven without any problems.Silicone donut mold showed here is made of food grade silicone rubber(FDA standard)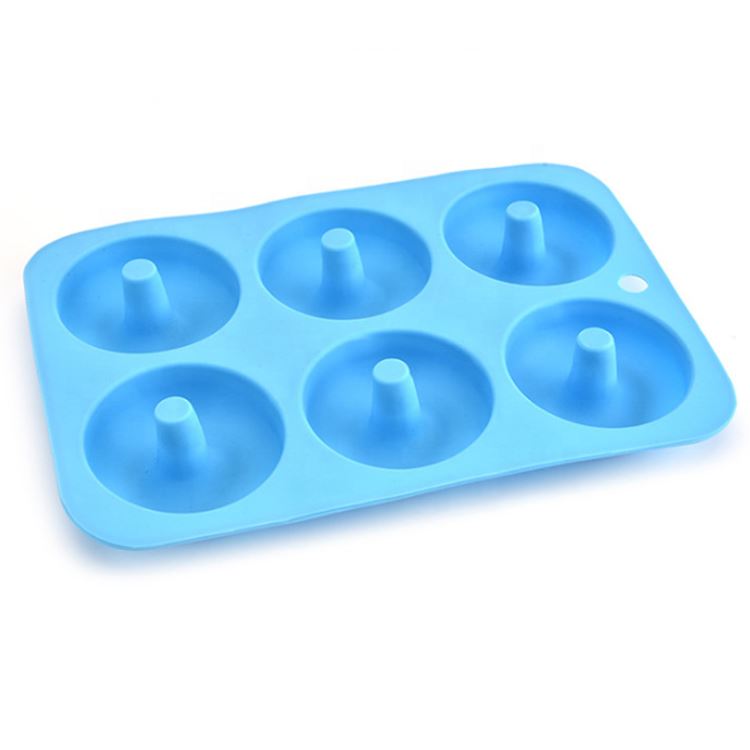 This mold have six round cavity. And here is a Cylindrical protrusion on the center of donut mold holes. So it can make a small round cake or donut with a hole in it easily.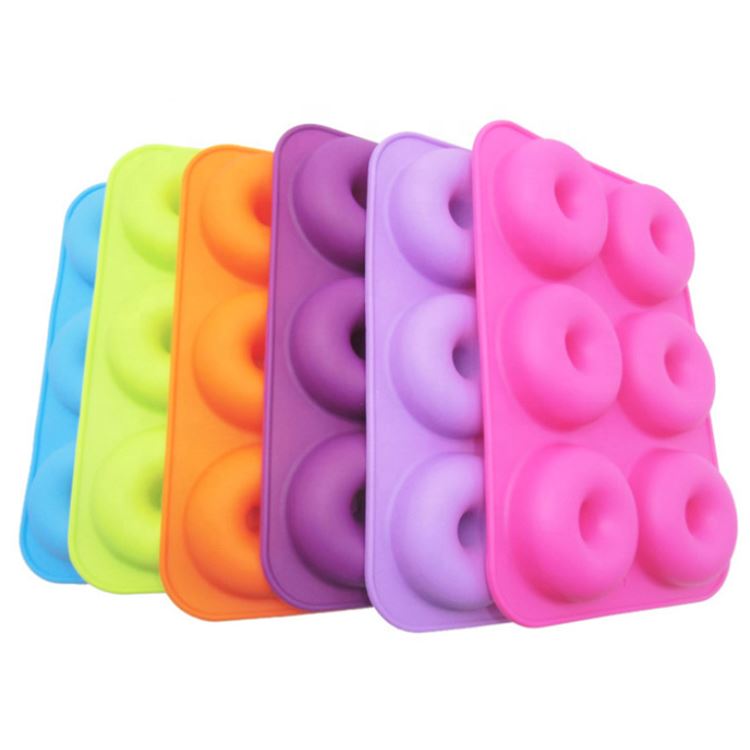 It's size is 29.3*17.3*2cm, weight 120gColorful silicone donut mold is easy to get. So you can choose any colors silicone donut mold you like for home baking DIY.Weishun is a factory can supply FDA standard, LFGB standard or CE standard cake baking mold and donut molds. Different shapes & different typs silicone is available.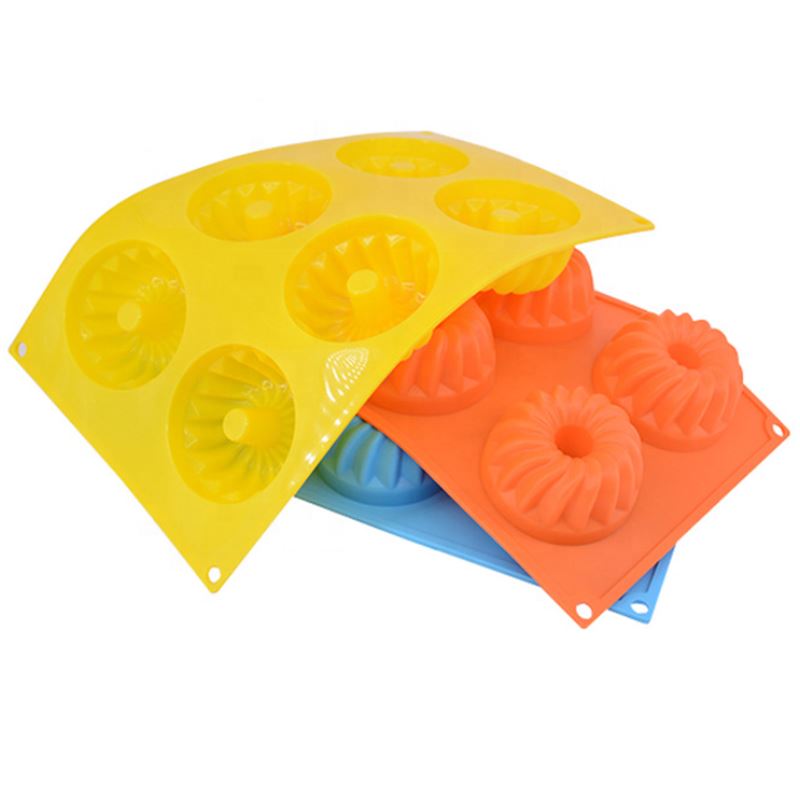 Flower shape donut mold siliconeIt is a 6 cavity silicone mold for making donut ring. It is an all-in-silicone mold is not only safe in oven, but also microwave and freezer. And because of that, it is possible to use this mold as donut mold, microwave heating container or ice cream making tool.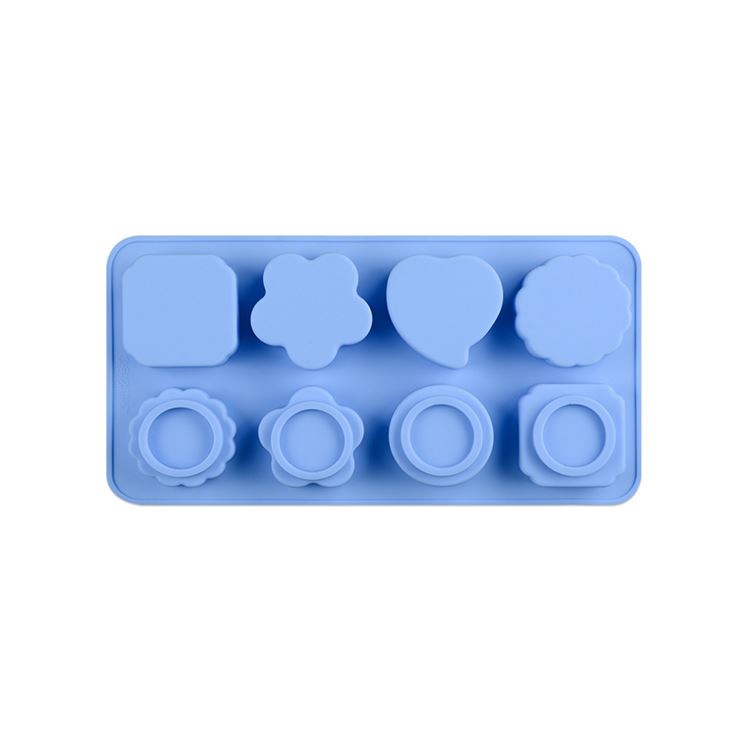 Different shapes cake making moldIt is a silicone tray mold with 8 different shapes cavities. You can use it to make differnt shapes cake or soap at a same tray.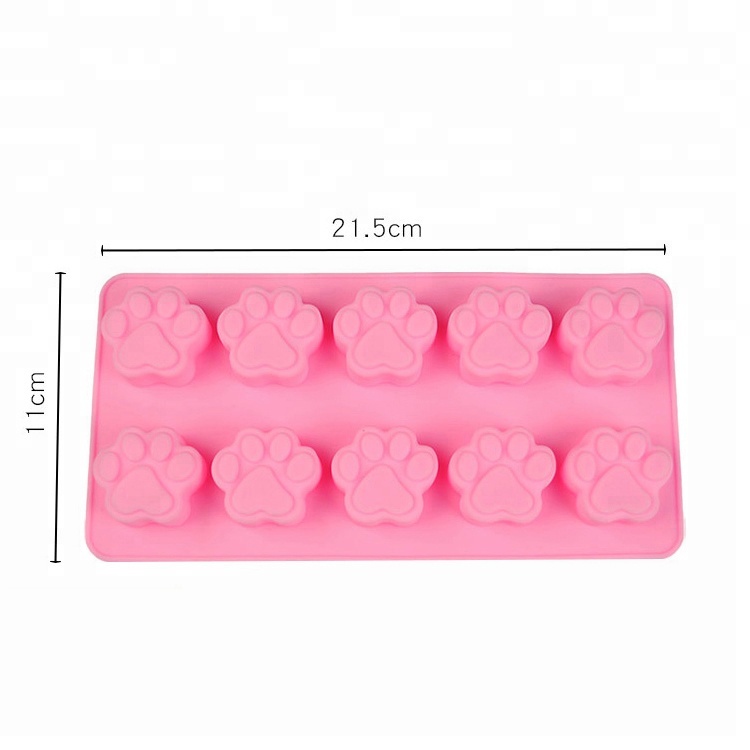 Cute paw shape cake moldAny need of silicone mold, welcome to contact supplier.
0